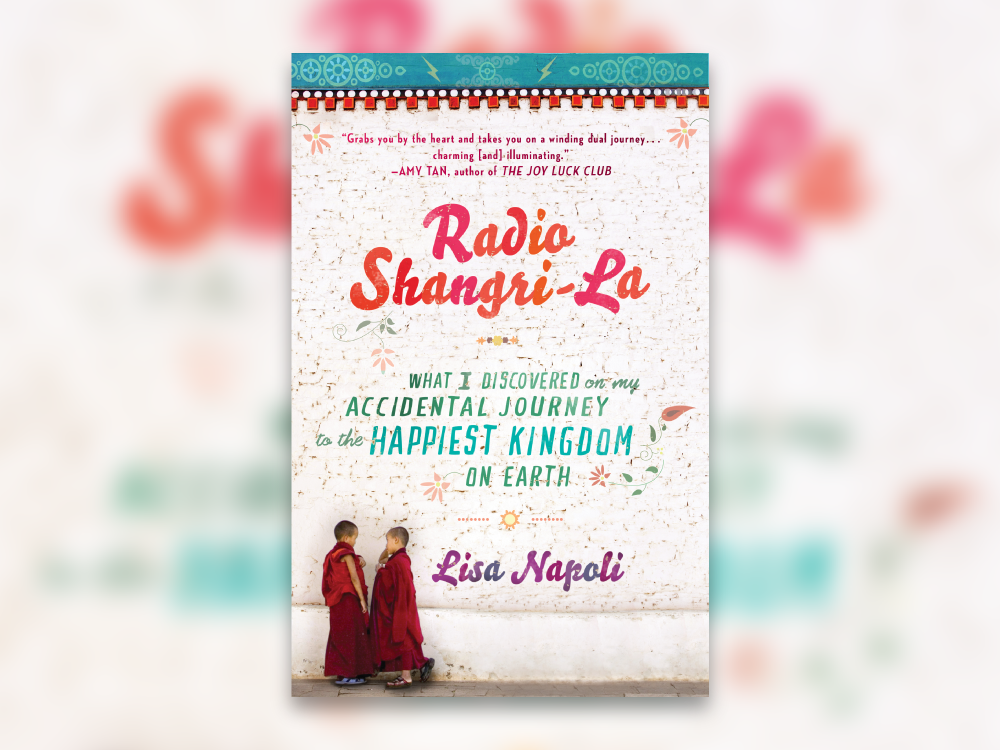 Radio Shangri-la
, first published in 2011 by
Crown
and then in paperback by
Broadway Books
, has been released in seven countries and published in e-book as well as in
audio
, read by the author.
Billed as a travel memoir, the book is as much about the impact of media at the dawn of democratic rule in the once-secluded Himalayan Kingdom of Bhutan—told through the lens of Lisa's volunteer work at Kuzoo FM, the youth-oriented radio station.  There, she developed a friendship with a young woman whose dream it was to come to the United State, believing she'd immediately become rich. Lisa's dream, on the other hand, was to escape the madness of 24/7 media back home. What happens to each of them when they get their wish?
Is Bhutan really the happiest place on earth, especially now that it's connected to the outside world? Radio Shangri-la is a provocative discussion piece for book clubs and anyone interested in or concerned about globalization.  Please write to the author for a reader's guide, and for further comment.
The original staff of Kuzoo FM, Thimphu, Bhutan